Granite Performance Horses For Sale
All horses sold private treaty. Any vet checks, color testing or genetic testing will be the responsibility of the purchaser. 
Horses will be added to this page as they become available. You are also welcome to inquire about any of our other horses you may be interested in.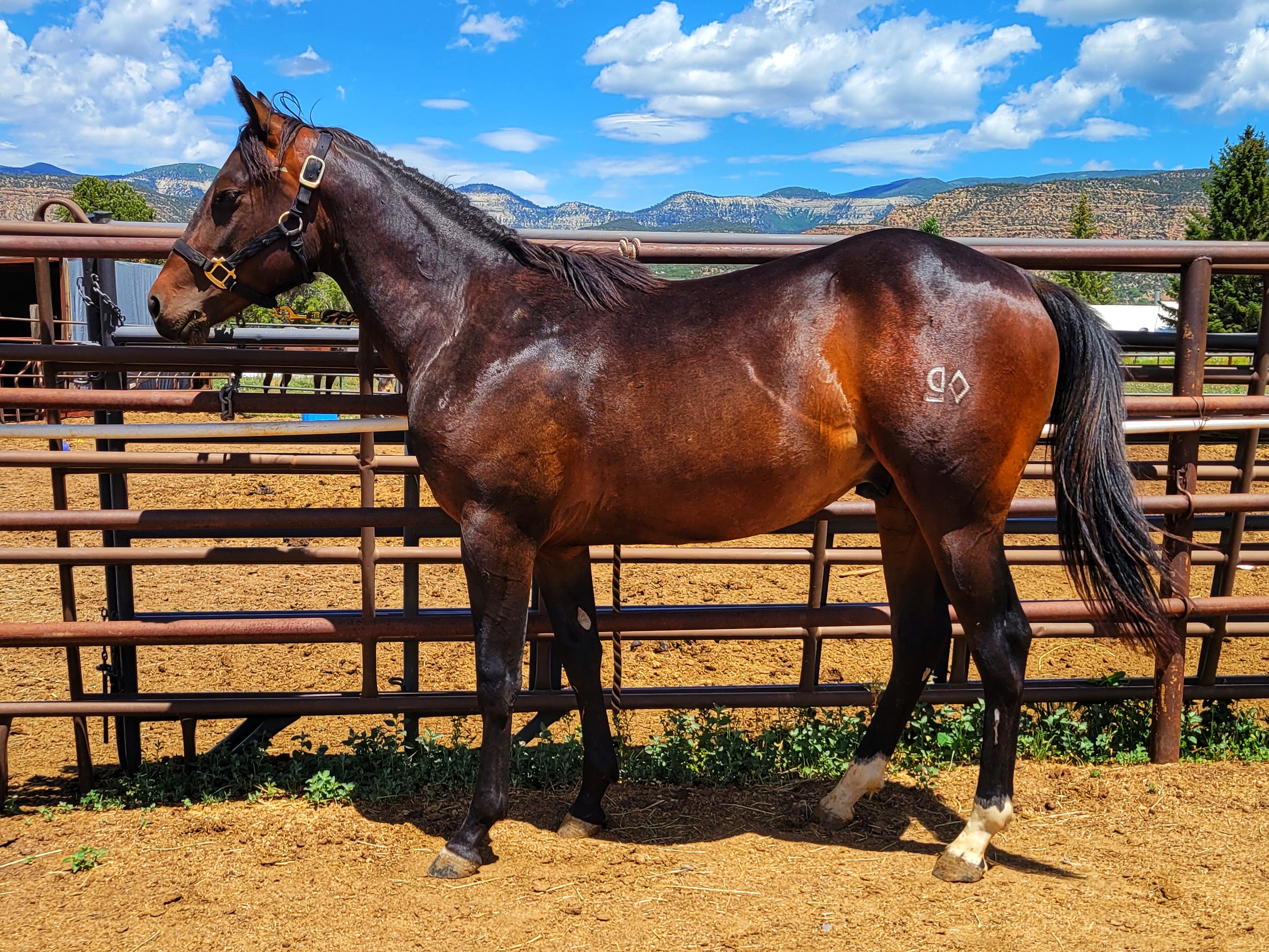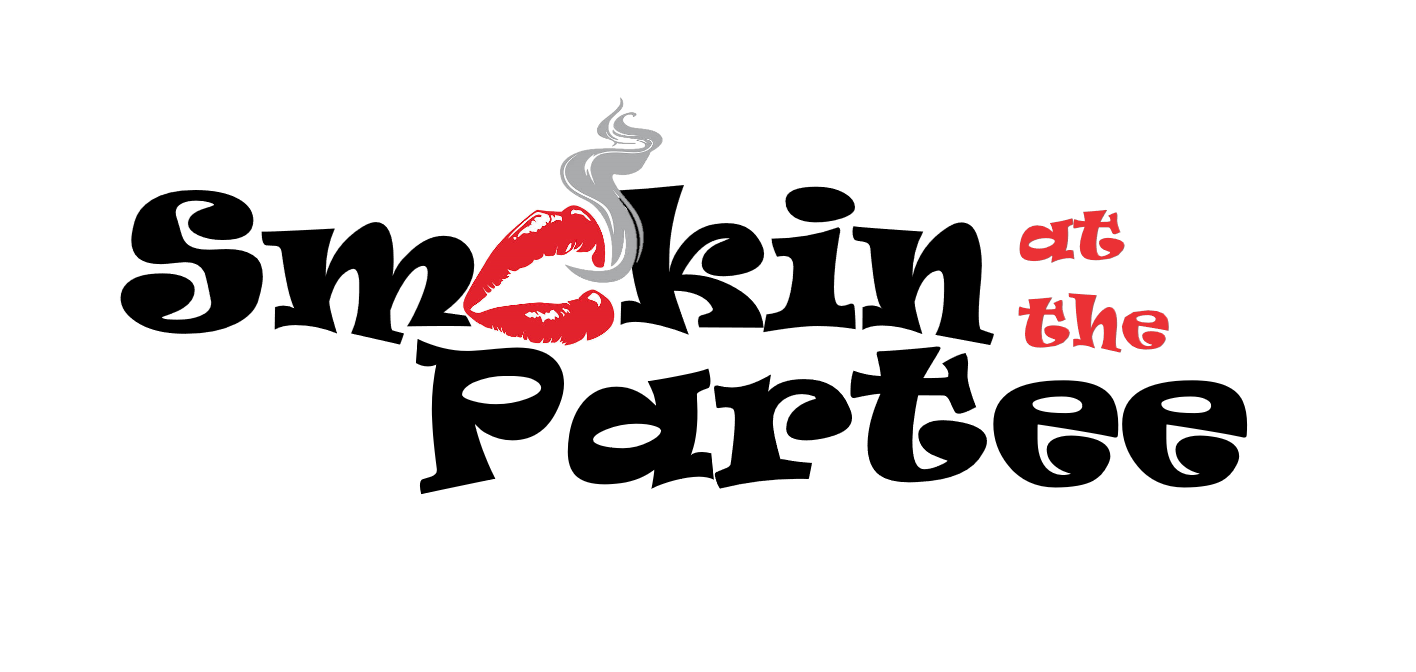 Smokin At The Partee
Smokee Dreams x Too Hot To Partee by Blue Partee Fox
"Smokee" is a great cross of performance and foundation lines, with multiple money and point earners in his pedigree. He should be an exceptional performance horse in Versatility, Cow Horse, or the Roping arena. He has solid conformation and should mature to around 15 hands. He stands tied, is good for the farrier and is UTD on worming and vaccinations. 5 panel N/N via parentage.  
Sire: SMOKEE DREAMS -NRCHA & NRHA Money Earner – 2019 High Point Junior VRH. AQHA World and VRH World Show Qualifier. Over 60 AQHA Points.
Grand Sires: 
MAGNUM CHIC DREAM – 8 Million dollar Sire. NRHA earner of $44,294; NRHA Hall of Fame, and 100 AQHA points. In 1999: NRHA Level 2 Open Futurity Reserve Champion; finalist in the NRHA Open Futurity; in 2000: NRHA Int. Open Derby Co-Reserve Champion; Governors Classic Reining Open Reserve Champion; in 2001: Southwest RHA Open Reserve Champion; 4th NRHA Top 10; in 2002: AQHA World Senior Reining qualifier; in 2003: 5th Fort Worth Stock Show AQHA Judge 2 Amateur Reining; in 2004: AQHA World Champion Senior Reining Horse; in 2005: AQHA World Senior Reining qualifier; in AQHA competition: Superior Reining; Amateur Perf. ROM, earning 77.5 reining (Level 3) points in open events; 22.5 reining (Level 3) points in amateur competition.
Blue Partee Fox – Multiple AQHA World Show Qualifier. Performance ROM. Over 50 AQHA (Level 3) points.
Great Grand Sires:
SMART CHIC OLENA – NRHA HALL OF FAME and 12 Million Dollar Sire. Earner of $167,471; NRHA Hall of Fame, NCHA Silver Award and 65 AQHA points. In 1988: semi-finalist in the NCHA Open Futurity; in 1989:. Split 3rd NCHA Open Super Stakes; top 10 Augusta 4-Year-Old Open Futurity; in 1990: AQHA World Champion Senior Cutting Horse; AQHA High Point Cutting Champion; AQHA High Point Senior Cutting Champion; in 1991: Congress Cutting Open Champion; split 3rd NCHA Challenge Open; finalist in the Bonanza Open Classic; in 1993: NRHA Top 10 Open Open Reserve Champion; AQHA World Champion Senior Reining Horse; Fort Worth Stock Show NRHA Open class winner; in 1994: AQHA World Senior Reining qualifier; in AQHA competition: Superior Cutting; earning 51 cutting (Level 3), 14 reining (Level 3) points in open events.
ELANS PLAYBOY – AQHA World Champion Cutting. NCHA Earnings:$20,238.84.
BLUE FOX HANCOCK- AQHA Performance Champion with 722+ AQHA Performance Points. The highest. AQHA Point-earning, high percentage Blue Valentine (43.75%). Multiple AQHA Congress and All-Around High-Point and Reserve Championships in Heading, Heeling, and Calf Roping. AQHA World Show Qualifier in 11 classes over 4 years.
MR JUNEWOOD – The highest AQHA point earning, high percentage Driftwood (25%). Open Performance ROM Superior Heeling 2 Time Top Ten Finisher Heeling, Heading, and Calf Roping 2001 and 2004. FQHR Round-Up and Review Heeling Champion. FQHR Open Ranch Pleasure Champion Versatility All-Around Contender 2005 COAFQHR Grand Champion Stallion and Ranch Pleasure Champion. Multiple World Champions sire.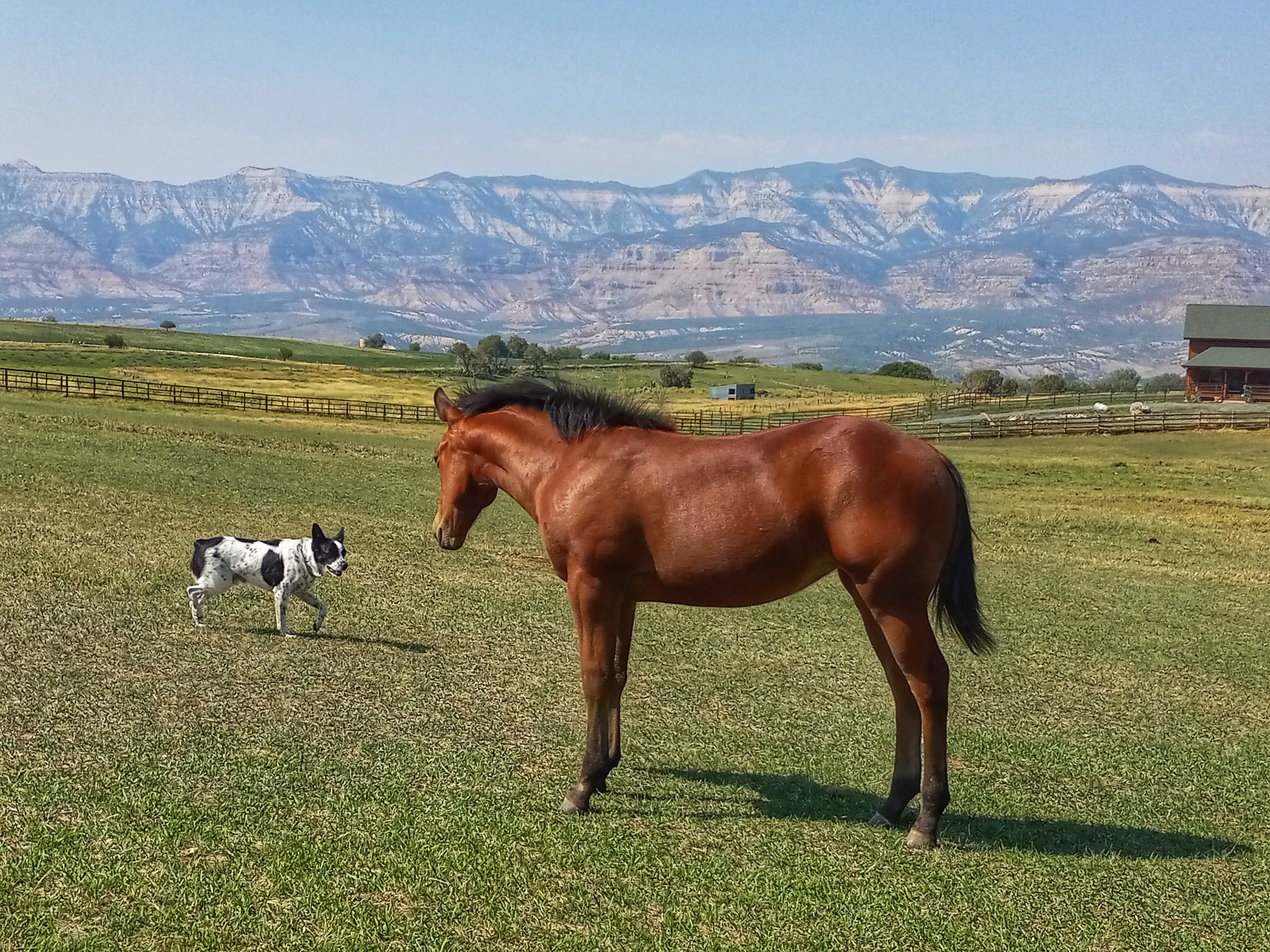 Smokee Lil Fox 2021 Bay Filly
*SOLD*
Smokee Dreams x Plenty Of PArtee by Blue Partee Fox
This is an outstanding filly! Great conformation and an even better attitude. She will easily be a top notch show prospect, with proven performers all over her pedigree in many different events. Should mature at about 15 hands. When you are finished showing her, she will fit into just about any breeding program. She will be weaned and ready to leave at the end of Sept.
Sire: Smokee Dreams (Magnum Chic Dream x Elans Little Smoke by Elans Playboy) – NRCHA Money earner, 2019 high point Jr VRH, Multiple World show qualifier.
Dam: Plenty Of Partee (Blue Partee Fox x Fritz Rosewood by Rojo Valentine)
Grand sires:
Magnum Chic Dream – 6 million dollar sire, NRHA Hall of Fame
Blue Partee Fox- AQHA Performance ROM and Superior in Heeling, Multiple World show qualifier.
Great Grand Sires:
Smart Chic Olena – 12 Million dollar sire, NRHA hall of fame
Blue Fox Hancock – AQHA Performance Champion, Multiple AQHA all-around championships, 11 world show qualifications, 722 AQHA Performance points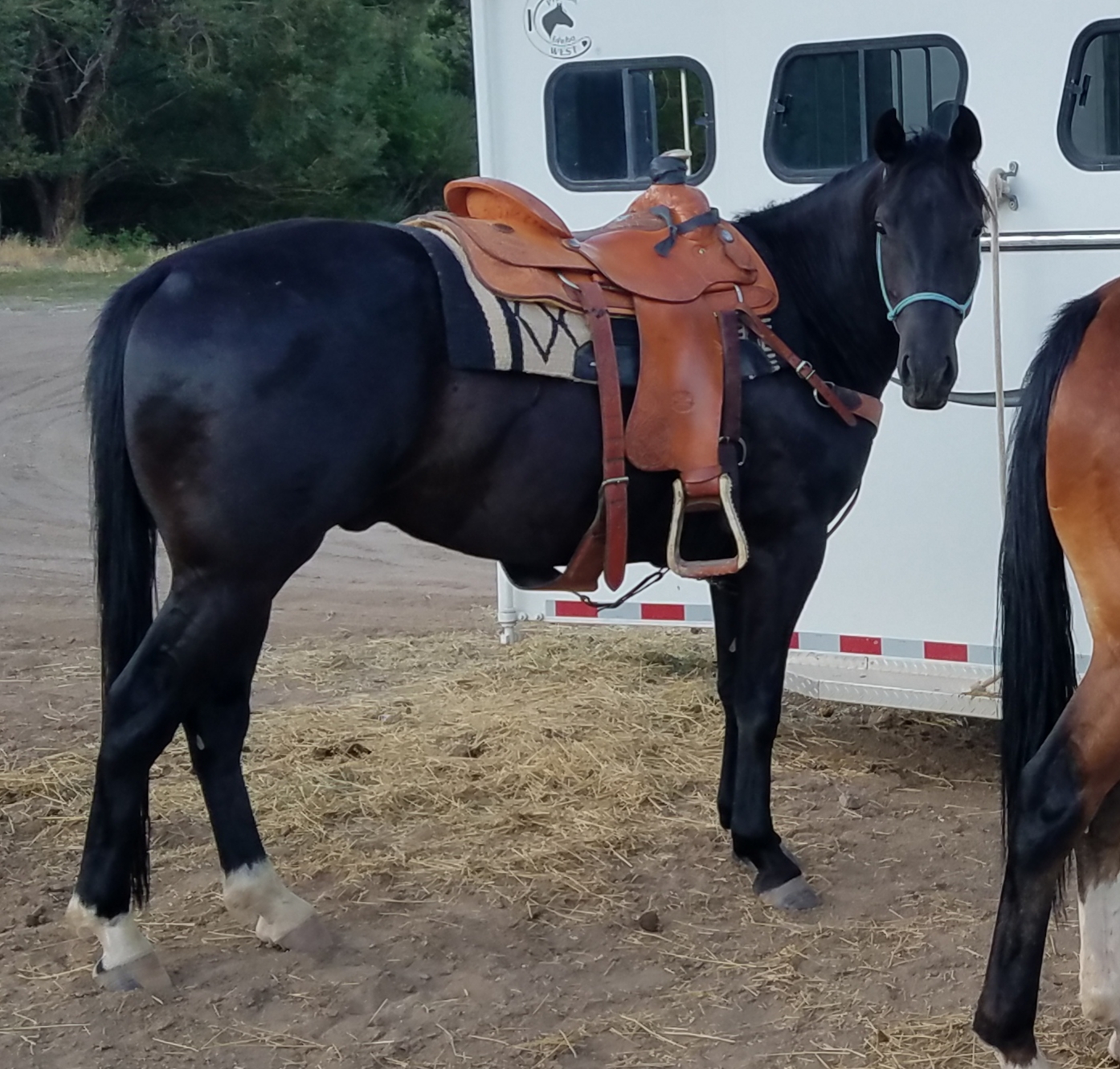 Its Partee Time 2016 Black Gelding
*SOLD*
Blue Partee Fox x Ambrose Sensation by Driftwood Sensation.
Full brother to Blue Partee Crasher. In training with Ricky Wilcox in La Sal, UT.